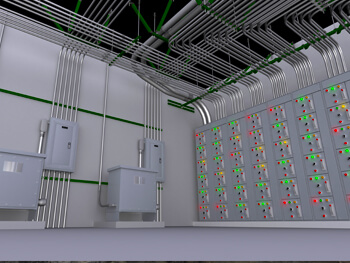 The virtual design team at KDC Inc., (formerly known as Dynalectric L.A.), has been modeling large-scale electrical projects for decades. You can rely on our know-how to help realize your project vision.
Experienced, In-House Efficiency
Our electricians offer years of field experience that helps ensure your projects are modeled for constructability and maximum efficiency. We combine our expertise with our vast library of accurate content to design solutions that we can fabricate in-house—and ship to you in a Just-in-Time Lean process.
Full-Service Capabilities