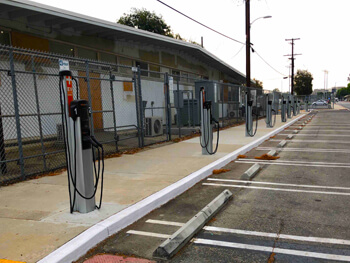 KDC Inc., (formerly known as Dynalectric L.A.), can customize energy solutions to meet your budget and performance criteria, while also ensuring your projects meet all the latest sustainability and energy regulations.
Our complete range of energy-efficiency solutions include:
Energy design-build and construction services
Photovoltaic generation systems
Battery energy storage systems
Electric vehicle charging stations and infrastructure
Cogeneration
Helping You Maintain Efficiency and Compliance
We're approved by the California Energy Commission as an Acceptance Test Technician Certification Provider in accordance with Title 24 of the California Energy Code. This equips us to help you reduce energy consumption in your new and existing facilities. We're also well-versed in:
WELL Building Standard
International Living Future Institutes (ILFI) Living Building Challenge Standard
ILFI Zero Energy and Zero Carbon Certifications
Core Green Building Certification
To learn more about our energy-efficient solutions, contact us today.